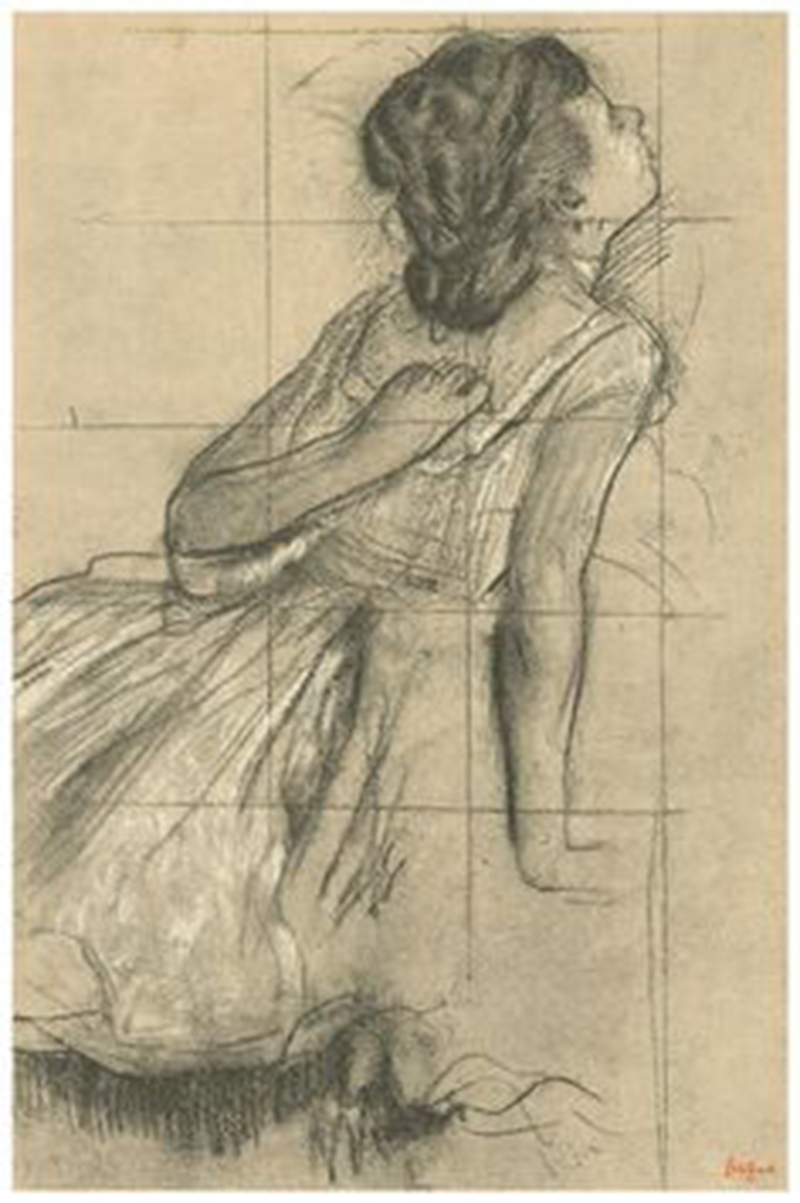 Drawing The Line
with Carolyn Wallace-Zani
$5500
Learn how to take your drawings across the line...from ordinary to extraordinary! Learn from the masters and create more realistic and three-dimensional drawings. This class is ideal for the beginner who has been drawing for less than 5 years and wants to learn the basics of drawing and good composition. While this class is designed for the beginner, the emphasis is on learning through practice as an ongoing process. No previous experience necessary. Working with graphite pencil, charcoal pencil, sanguine and white pastel on both white and toned papers, with step- by- step instruction, students will focus on how to transform flat, two-dimensional, basic shapes into three-dimensional forms. Students will progress at their own pace with individualized guidance.
To enroll in enrichment classes, particpants must be at least 18 years old and not enrolled in school.
Supply List:
DRAWING THE LINE SUPPLY LIST
Items with an * will be used the first class.
*Graphite Pencils: 2H, HB, B, 2B, 4B *Erasers: Kneaded, White Plastic Eraser (regular and/or "click-pen" style) Erasing Shield
Charcoal Pencil (not sticks) (I use "Generals" brand.)
Sanguine Pencil (I use "General's brand.)
White Chalk/Pastel Pencil (I use General's brand.) *Rulers: (1) 12" Clear Plastic (will need for first class)
(1) C-Thru Plastic Ruler (has a grid and numbers on it, available at fabric stores, optional)
Sheet of clear Tracing Paper
Sheet of Graphite Transfer Paper (acts as a carbon-type transfer paper) *Scissors *Single Hole Paper Punch
White mat board: 11" x 14" *Paper: 11" x 14" acid free drawing white pad of paper (smooth finish)
Paper: 11" x 14" acid free, toned drawing pad of paper (tan or gray), (smooth finish) Support (a panel or board to lean on while drawing) *Clips (to secure your paper to the board you're leaning on) *Blending Tools: Tortillion, Stump *Clear Plastic Page Protectors (Letter Size: 8.5" x 11") *Permanent Black Sharpe Marker (Ultra Fine Point) Sewing Gauge (for measuring), Optional (will be discussed in class) Photographs (your pictures/images from home to be used as a referenced). Specifics will be discussed the first week of class.
Still Life Props (bring from home to incorporate into students' work, will be discussed in class). Krylon Workable Spray Fixative (spray at home to prevent smudging)
Pre-Class Homework: begin collecting pictures (magazines and photos) of still lifes and landscapes printed only in black and white (and gray tones) for our tone value discussions in class.
Apr

5

-

May

24th

,

2018

Thu

from

6:00 - 8:00 pm